Wow! It has been a long time since I've updated regularly! It's partially due to internet connectivity issues and mostly because I've just come through a season where I really just wanted to stay in bed with the covers over my head! Ever been there?
I'm so thankful for a faithful Savior who never leaves me! I'll ask again, what would I do without Jesus? I am also thankful for my faithful friends who have supported me with intercessory prayer during this time! A true friend is one of God's greatest blessings!
Spring has arrived swiftly and almost overnight in NC and just as quickly, the Lord has brought springtime into my heart and our home! It's amazing to me how we can get in spiritual valleys, where there seems to be no end and little light and just when it seems it will never end, in steps Jesus. Time and time again, He has been faithful!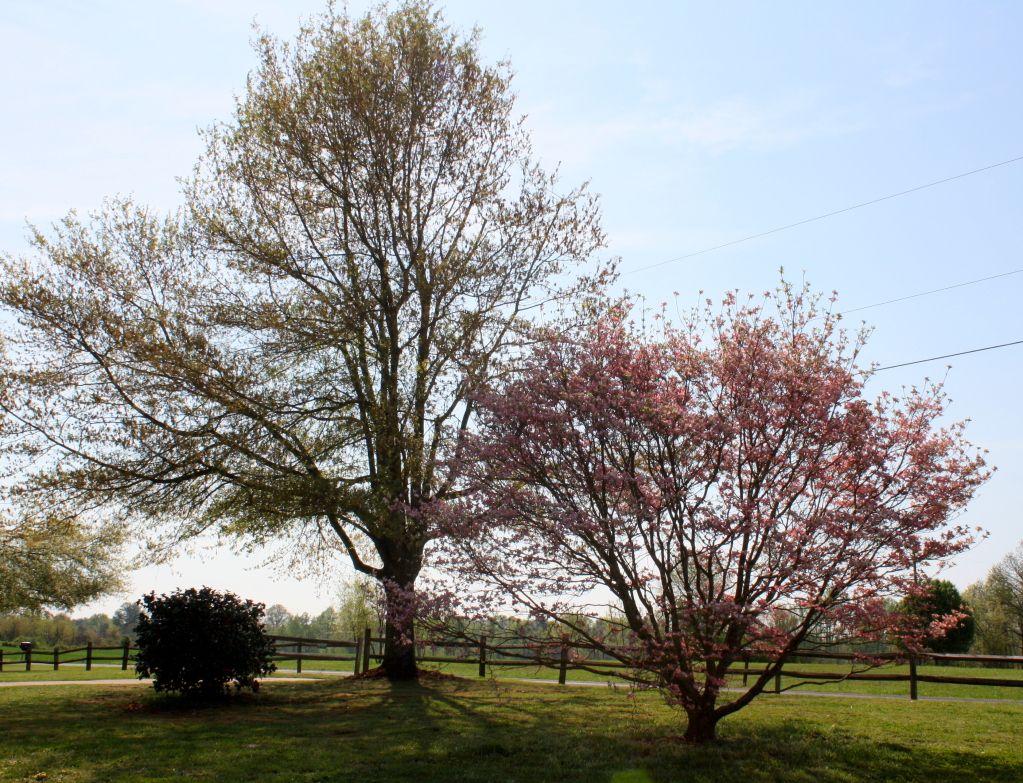 In our school: This is the first year that we may actually complete the year without having to run into the summer! Given all of the changes in our lives recently, this is miraculous! 1G14 is definitely on target to finish by mid-May and will be entering high school next year. I'm somewhere in the middle of "proud mama" and "overwhelmingly sad" about that news. I cannot believe how quickly our children have grown.
2&3G9 are about to turn ten years old...double digits! It looks like they'll be done their school year around mid-June but we'll work on a few areas over the summer. Mostly, I'd really like to just spend the summer enjoying my girls and making fun memories! It's been a long time since we haven't had to worry about being behind in their schoolwork or in the midst of some life-altering event! Normalcy has its benefits!
Does anyone participate in geocaching? I especially would like to spend some time doing this. You can read more about it
HERE
. There's a possibility of a really BIG move in our near future so we certainly covet your prayers concerning that. Will keep you posted. This could be an adventure like no other. So, go ahead, let your mind wander :)
God has blessed my husband with an excellent job, which of course, explains why God is probably going to move us.
We have a girls vacation coming up! A good friend of mine let us rent a villa in VA through her timeshare. So, we'll be spending an entire week in the Blue Ridge Mountains from April 13-20. An early start on that memory making goal! Thank you Jesus!
I guess that's about all for an update. We're busy spring cleaning both heart and home. Sometimes spiritual junk collects in our heart that we aren't even aware of. Perhaps now would be a good time to consider what may have collected in the corners of your heart and give it a thorough cleaning!
I beseech you therefore, brethren, by the mercies of God, that ye present your bodies a living sacrifice, holy, acceptable unto God, which is your reasonable service. And be not conformed to this world: but be ye transformed by the renewing of your mind, that ye may prove what is that good, and acceptable, and perfect, will of God.
(Rom 12:1-2)

© Adorning Grace 2012