I am so pleased to be able to say that spring has finally come to northern NH! Just a little over a week ago (April 28), we had 13+ inches of freshly fallen snow on the ground. The girls busied themselves making what we hope to be the last snowman of the season.
By Monday (May 3), this was all that was left of Frosty: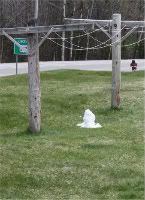 We started our seeds for our garden. Yes, it's late in the season by most of the country's standard, but we cannot put plants in the ground till after Memorial Day up here. So, we're really not behind. Here are a couple of
pictures of the girls, hard at work: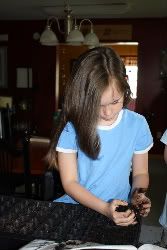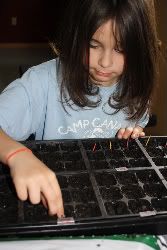 When I looked at our seedlings this morning (after just three days) this is what I found: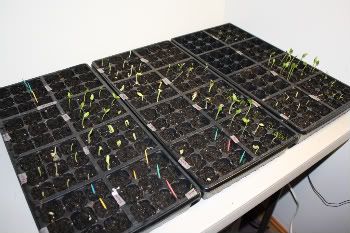 I guess what we lose by getting a late planting start, we make up for in over achieving plants! With only about three months to our growing season, the plants have to work hard to accomplish anything!
And there's a glimpse into our week. I hope yours has been both productive and enjoyable!